What to do for Halloween in Manchester 2016
October 21, 2016
Manchester gets into the spirit of Halloween with ten days of frighteningly good fun. Head to Manchester this Halloween for plenty of tricks and treats as the city hosts the UK's spookiest selection of events and attractions.
From 21-31 October, Manchester's first ever 'Halloween in the City', coordinated by Manchester's Business Improvement District, the Heart of Manchester BID, and sponsored by Party Delights, promises one hell of a Halloween with a frightful array of on-street entertainment and shopping events.
Market Street will undergo a terrifying transformation with imposing cemetery gates appearing overnight, accompanied by a spooky sound trail featuring wolves and witches. More than 4000 pumpkin lanterns will line the streets and as night befalls on Manchester some of the city's most iconic buildings will be lit up green to mark the cometh of Halloween.
On Saturday 29 October, the shopping district will be full of spine-tingling free family-friendly Halloween activities including a giant animatronic spider which will stalk the streets, appearances by friendly ghosts and gothic characters and an amazing one-off adventure with Wild Rumpus' Dr Dee's Secret Curiosity Shop – an intriguing and mysterious establishment that can only be accessed after families have scoured the city to solve the code to gain entry.
Theatres, cinemas, museums, breweries, bars and venues across the city are also cooking up plans to mark the passing of Halloween including costume parades, ghost tours and horror films with live orchestral scores. For full listings information visit www.halloweenmcr.com.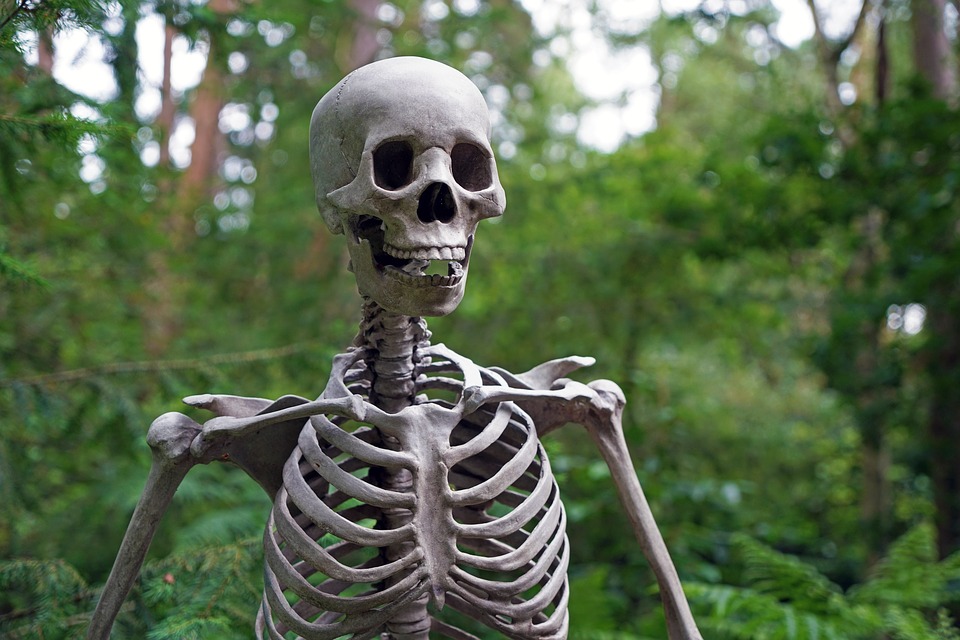 WHAT'S ON HIGHLIGHTS – HALLOWEEN IN THE CITY, MANCHESTER CITY CENTRE
ON THE STREETS
Dressing for Halloween
From Friday 21 October – Monday 31 October, the city gets into the spooky swing of things with over 4000 pumpkin lanterns standing guard in the trees from the shopping district to the Corn Exchange, Spinningfields, Manchester Central and Great Northern Warehouse.
City buildings Go Green for Halloween
As the dark nights draw in follow the eerie glow across the city as Manchester Town Hall, Selfridges, House of Fraser, Harvey Nichols, Manchester Arndale, Manchester Central, National Football Museum, Mediacom, The Lowry and Lancashire Country Cricket light-up green in honour of Halloween. And don't miss the Halloween-themed window displays in the city's shops too as they spread like a dark stain across the city centre.
Market Street Cemetery Gates & Sound Trail
Friday 28 October – Sunday 30 October, Market Street
Overnight, a sinister set of cemetery gates will appear on Market Street towering over shoppers as they pass onto the city's most popular thoroughfare. Check out Manchester's first spooky sound trail, if you dare…watch out for the sounds of wolves howling and witches cackling biting at your heels.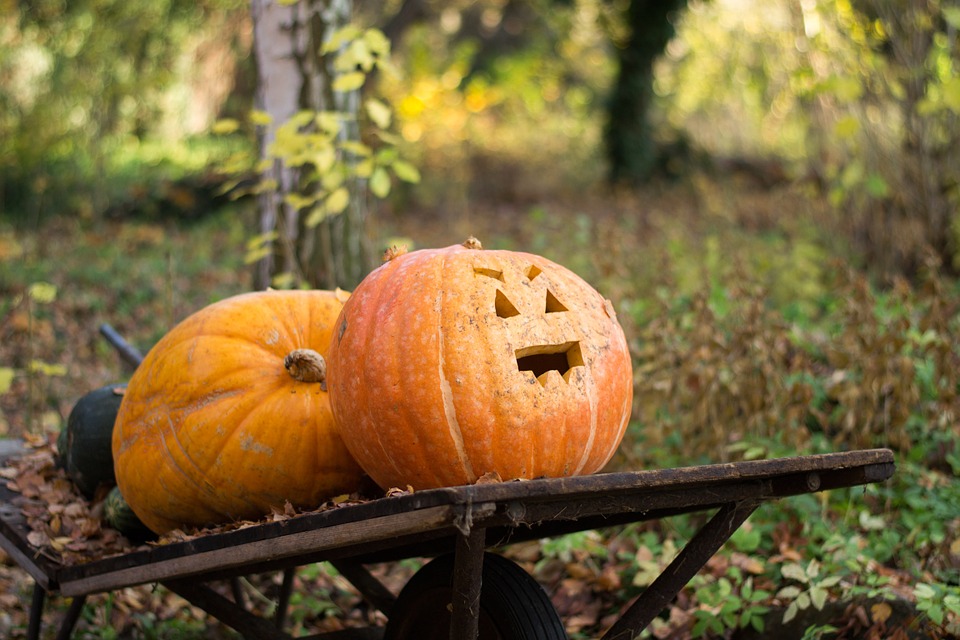 The Party Delights Spooky Selfie Mirror
Friday 28 October – Sunday 30 October, Market Street
Take a spooky selfie with your mates in the Party Delights Halloween photo booth. Dive into the Halloween fancy dress box and pull your best freaky face for some sinister snaps you can take home and keep!
Family Travelling Light Circus presents: Creatures of the Crypt
Saturday 29 October, 12pm-5pm, Market Street, Deansgate
Market Street becomes Market Creep as the nights draw in and creatures of the cemetery come out to play. Pass the gatekeeper and guarding grave diggers to enter into an underworld of gothic characters.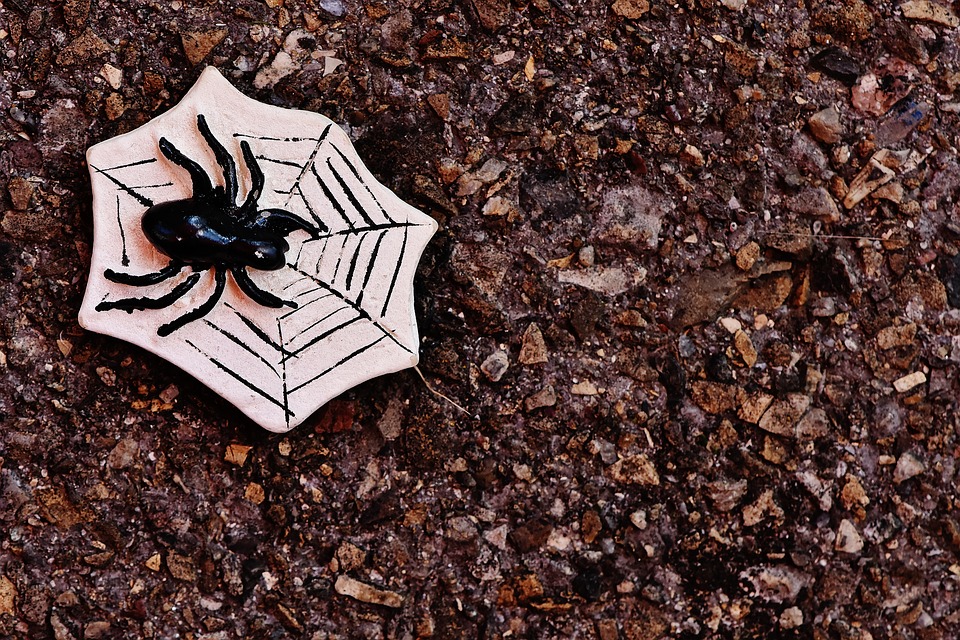 The Spider Attacks!
Saturday 29 October, 12pm- 5pm, moving between St. Ann's Square, New Cathedral Street, Exchange Square
Arachnophobes look away now – a giant, animatronic spider stalks the shopping streets. And it's looking for families to play with. Keep an eye out for this ten-foot monster as you're out and about. Don't worry, though. He won't bite.
Halloween Face Painting
Saturday 29 October, 11am-5pm, Market Street
Free face painting for your little ghouls, goblins and ghosts.
Saturday 29 October, Market Street
Join the procession, and follow traditional Deep South sounds and rhythms as it moves through the city centre. Hymns and dirges break loose into hot jazz and dancing, as we celebrate life (and death) with music.
Shaune Harrison Academy Movie Make-Overs
Saturday 29 October & Sunday 30 October, 12-5pm, Market Street
Prosthetics magicians from the Shaune Harrison Academy showcase their movie makeovers in spectacular spooky style. The team from the state-of-the-art academy at MediaCity has worked on some of the biggest films in history: Star Wars, Harry Potter, Captain America, Avengers: Age of Ultron, World War Z and Sleepy Hollow to name a few. Discover the tricks of their trade.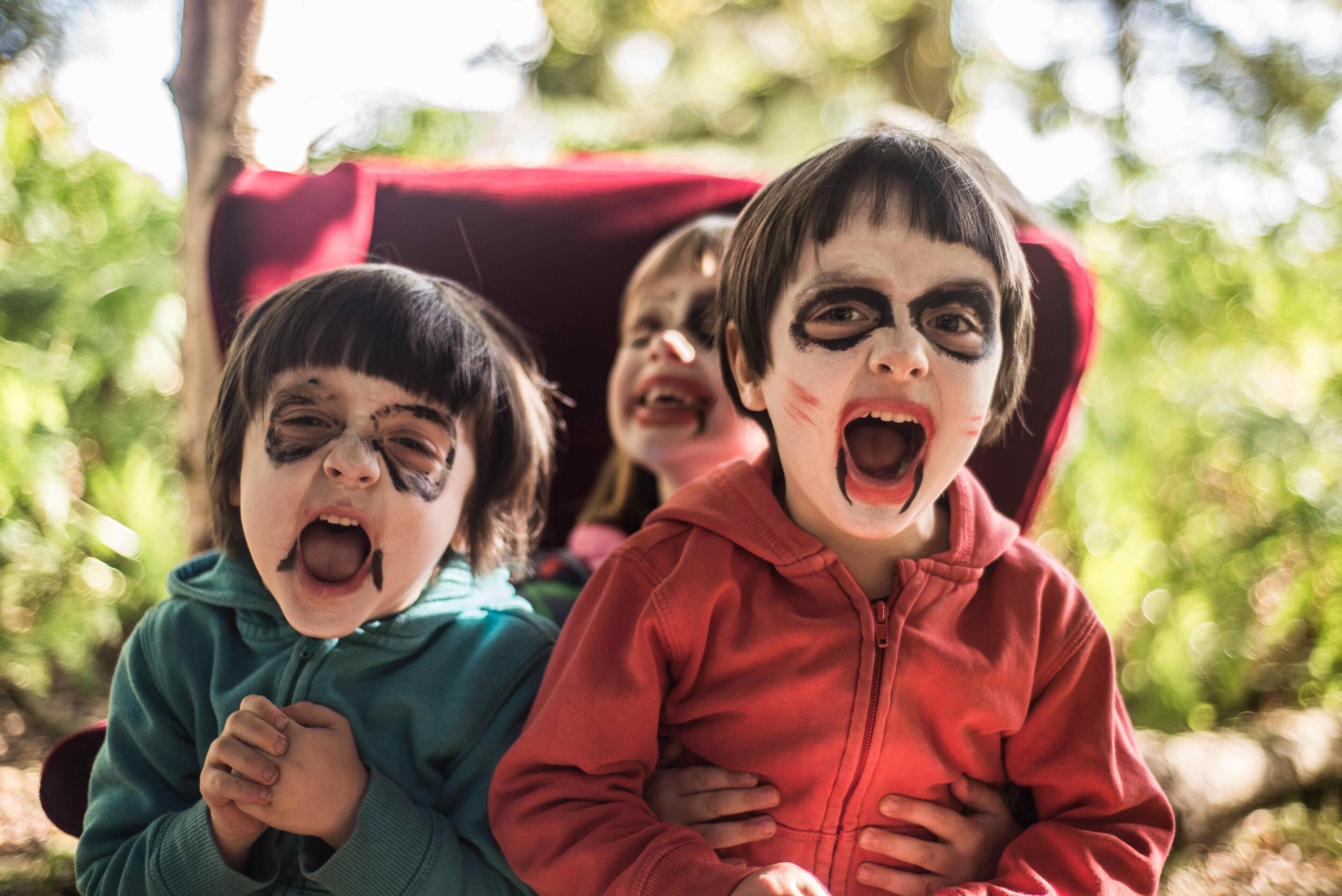 Wild Rumpus presents: Dr Dee's Secret Curiosity Shop
Saturday 29 October from 10am, trail around Manchester Arndale, Market Street, New Cathedral Street, St Ann's Square, King Street, Deansgate, Barton Arcade, Exchange Square
The geniuses behind Just So Festival return to the city for another one-off family adventure. Within the Manchester that you know so well lies Dr Dee's Secret Curiosity Shop, an intriguing and mysterious establishment which can be accessed for the first time in 421 years. But only to families who are prepared to scour the city and solve the code to find it, for one short day this Halloween.
Follow the haunting historic map to track down clues, surprising happenings and curious characters in unexpected locations. Find the location of the Secret Curiosity Shop and crack the code to unlock access throughout the day to the strange and unusual world of Dr John Dee, advisor to Queen Elizabeth 1 and extraordinary renaissance scientist, magician, alchemist, astrologer, astronomer, occultist and spy – one of the greatest minds of the 16th century and warden of the college that is now Chetham's Library. Discover an intimate and spine tingling palace of curiosities that will change the way you see the city. Forever.
Dr Dee's Secret Curiosity Shop takes place at various locations across the city centre from 10am, with entry to the Curiosity Shop at a secret location throughout the day (last admission at 4pm). Free. Suitable for all ages. Families should allow around 2 hours to discover all of the clues and expect to visit 7 locations across the city centre's shopping district.
SHOPPING
Throughout October
Manchester's city centre shops get into the spooky spirit. From Selfridges, House of Fraser and Harvey Nichols to Manchester Arndale, New Cathedral Street, St Ann's Square, King Street and Deansgate, and up and down Market Street – Manchester's retailers have one hell of a Halloween in store.
Throughout October, Manchester Fort
Stock up on all your spooky essentials at the new Party Delights superstore on Manchester Fort retail park. With more Halloween than you can shake a witches broom at, including hundreds of costumes, decorations and trick or treat accessories, it'll be a party your ghosts and ghouls will never forget!
OTHER CITY WIDE HALLOWEEN EVENTS + ATTRACTIONS
While every effort has been made to ensure information regarding partner events is correct, please check with individual event organisers before setting out.
House of the Dead presents: Nightmare Emporium
Friday 14 October – Monday 31 October, Victoria Warehouse, various time slots from 7.30pm – 10.30pm, £18
Dare you enter the most immersive, terrifying and utterly unique horror experience the UK has to offer? Do you have what it takes to survive the House of the Dead with your sanity intact? Here is your chance to find out at Manchester's Number 1 scare attraction this Halloween.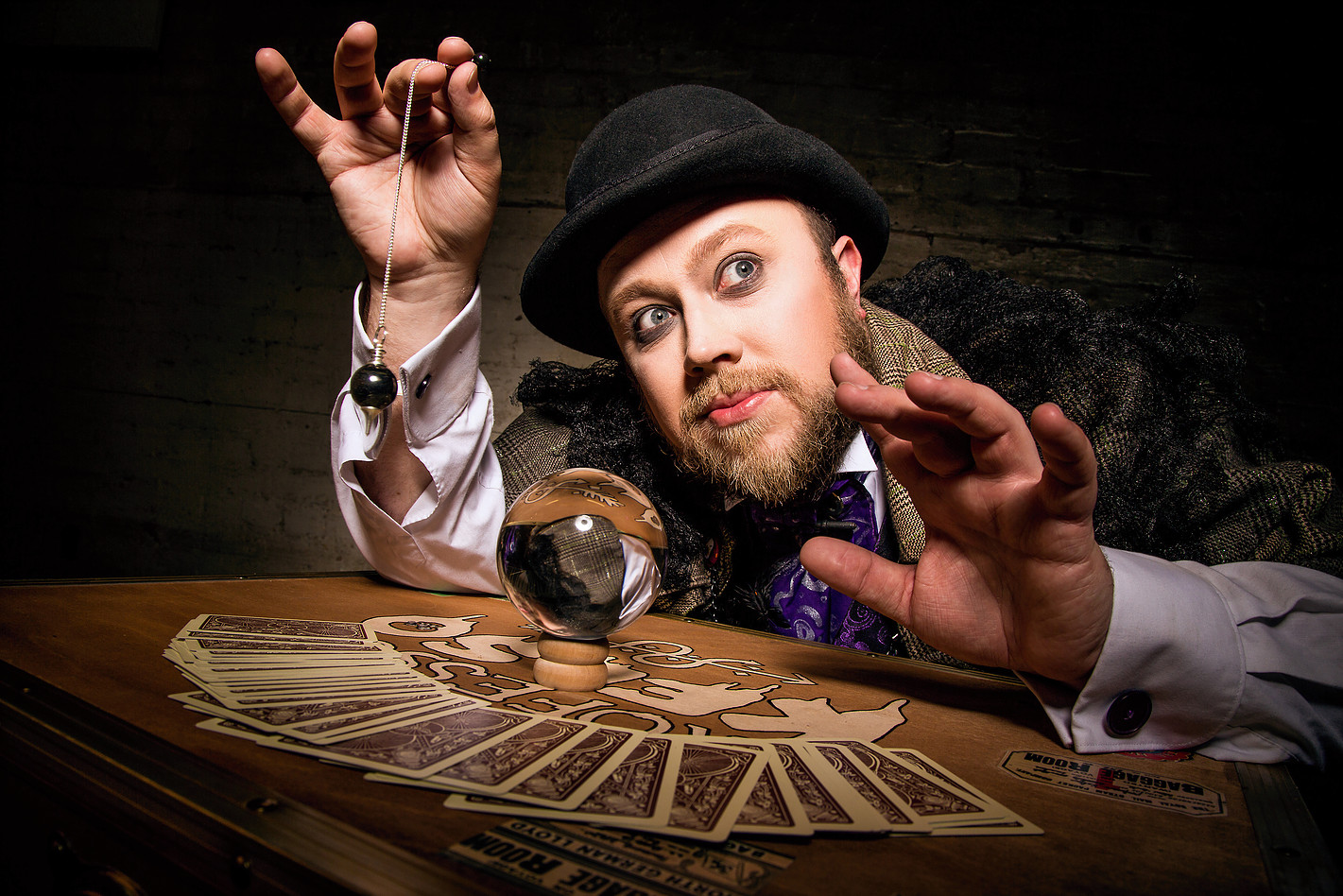 Thursday 20 October – Monday 31 October, Manchester Metropolitan University & City Centre
The Manchester Centre for Gothic Studies at Manchester Metropolitan University presents the Gothic Manchester Festival. Expect ghostly walking tours, Twisted Tales of the North, film screenings, author talks and the annual pub quiz, all of which shine a guttering light on a theme close to fast-beating Mancunian hearts: the Gothic North.
National Football Museum: Tricks for Treats
Saturday 22 October – Monday 31 October, 10am – 5pm, National Football Museum
Get your little ghouls taking goals for a Penalty Piñata, show-off best horror-movie voices in the Creepy Commentary challenge and dress-up for Ghost Training: a chance to practice otherworldly keepie-uppies. There's freestyling wizard John Farnworth and Monster Making art too, where kids can craft badges of their favourite, and most frightening, footballers – Robin Vampire-sie or Phil Bones perhaps.
Manchester235: Halloween 10th Birthday
Monday 24 October – Monday 31 October, Manchester235
Join Manchester235 for a week of 10th birthday celebrations, mixed with Halloween mayhem. Expect a packed programme of live music, games and giveaways. Crack the Safe to win a life-changing cash prize. Revellers are promised Las Vegas style treatment!
Jonathan Schofield Tours: Haunted Underworld Halloween Ghost Tours
Friday 28 October – Monday 31 October, daily 80 minute tours. £10. Min age 12 years.
In the dark and out of reach places of Manchester, the dead come to life. The tour starts in the Corn Exchange and tours the nearby streets in pursuit of the tragic opera singer Madame Malibran, once the most renowned in Europe, the eerie tale of Dr John Dee, alchemist, the Pigman, the headless dog, the drowned Lavinia Robinson and the broken-hearted Katherine Norton. The tour concludes back in the dark deep beneath the Corn Exchange, where terror lurks…
Saturday 29 October
Head to Manchester's best venue for families for an old-skool party for kids and their grown-ups, inspired by the 1990s rave scene. Ghosts, goblins and ghouls are invited to enjoy a monster mash-up of tunes, tricks and treats. Fancy dress a must.
Forever Manchester's Halloween Spooktacular: The Mirror Ball
Saturday 29 October, 7pm-1am, Old Granada Studios, £20 (early bird)/£25
Raise the hell out of Halloween at Forever Manchester's Halloween Spooktacular: The Mirror Ball. Taking place at Old Granada Studios guests can expect the usual spine-chilling glamour, live acts and DJs in an event that's bigger and spookier than ever. It's fancy-dress only, so make an effort – there are prizes for the most ghoulishly dressed.
Manchester Science Festival: Frankenstein 2:0
Saturday 29 October, 3pm-5pm, Portico Library, £6/£5 concessions
200 years ago, Mary Shelley had a dream that made her question what it meant to be a living thing, and the result was Frankenstein. Today, progress in the understanding of living cells means that scientists maybe on the verge of turning Mary's dream into reality. Should we be excited by game-changing advances in medicine, nanotechnology and the basic philosophy of life; or should we be terrified by science's new monsters? Join the debate.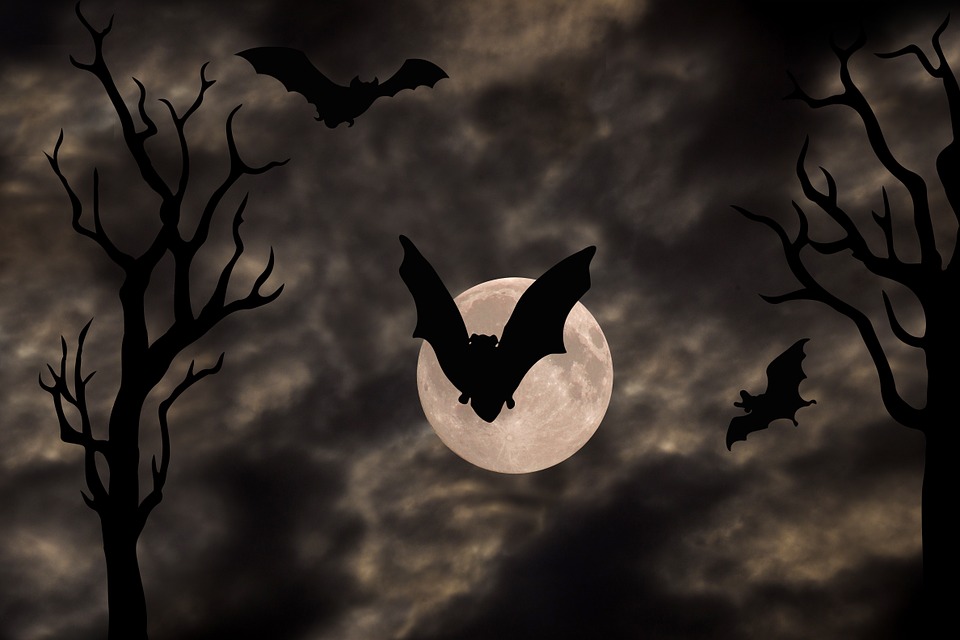 John Carpenter: Release the bats
Saturday 29 October, 6.30pm, £25-£32.50, 14+ only, Victoria Warehouse
Horror master himself, John Carpenter, who is responsible for much of the genres most striking soundtrack work in movies including Halloween (1978) and The Fog (1980) arrives in Manchester to perform his soundtracks and original compositions, live. The themes that drive them can be stripped to a few coldly repeating notes, take on the electrifying thunder of a rock concert, or submerge themselves into exotic, unholy miasmas. It's work that instantly conjures a menacing shape stalking a babysitter, a relentless wall of ghost-filled fog, lightning-fisted kung fu fighters, or a mirror holding the gateway to hell…
The Whitworth: Halloween Family Funday
Sunday 30 October, 11am – 4pm, free
The Whitworth is the University of Manchester's newly transformed gallery in the park – a place to discover exceptional art in award winning spaces, inside and out. Head down with the family to explore and have fun creating spooky art.
11am-4pm, free
The Printworks & Horrorworld Productions present: Manchester Halloween Parade
Sunday 30 October, 4pm-6pm: registration at 4pm at The Printworks
£2 fee per person (50% to charity)
The UK's one and only Halloween parade is back from the dead. The Printworks' Zombie Walk transforms into the Manchester Halloween Parade as witches and wizards, gremlins and ghouls don their best costumes.
4pm-6pm. To join in the parade, registration is at 4pm at The Printworks, £2/per person (50% to charity). Spectating is free!
Capital's Monster Mash-Up with Vodafone
Sunday 30 October, Doors 7pm, Manchester Academy, £29.00 + booking fee, 14+
The UK's No.1 Hit Music Station Capital FM is kicking off the spookiest time of the year with an exclusive gig: so start planning your outfits! Capital have chained up some of the biggest stars in the world – Craig David, Bob Sinclar, Sigala, Kungs & Sigma – to put on one heck of a Halloween party.
First Draft Cabaret Nights presents: When the darkness knocks
Monday 31 October, 7.30pm-10.30pm, free, Chetham's Library
It's Halloween, and there is a darkness calling. An incredible line-up of performers share music, stories, poetry and drama to tell the tales of the library. Can a place ever shake it's past? And if that past is as a medieval priest's residence, a prison, a gunpowder factory, a stately home and a school: what happens when all those histories wake up at once…?
FILM & THEATRE
Gothic Manchester Festival: Sightseers Screening
Saturday 22 October, 6pm, 70 Oxford Street, free
Presented by Dr Sorcha Ní Fhlainn with exclusive video intro from writers/stars Alice Lowe and Steve Oram. Sightseers is director Ben Wheatley's third feature; his work is famous for its satirical, grim humour and this tells the story of a couple who go on a camping trip which goes horribly wrong. Comedies don't get much darker than this… Part of the Gothic Manchester Festival.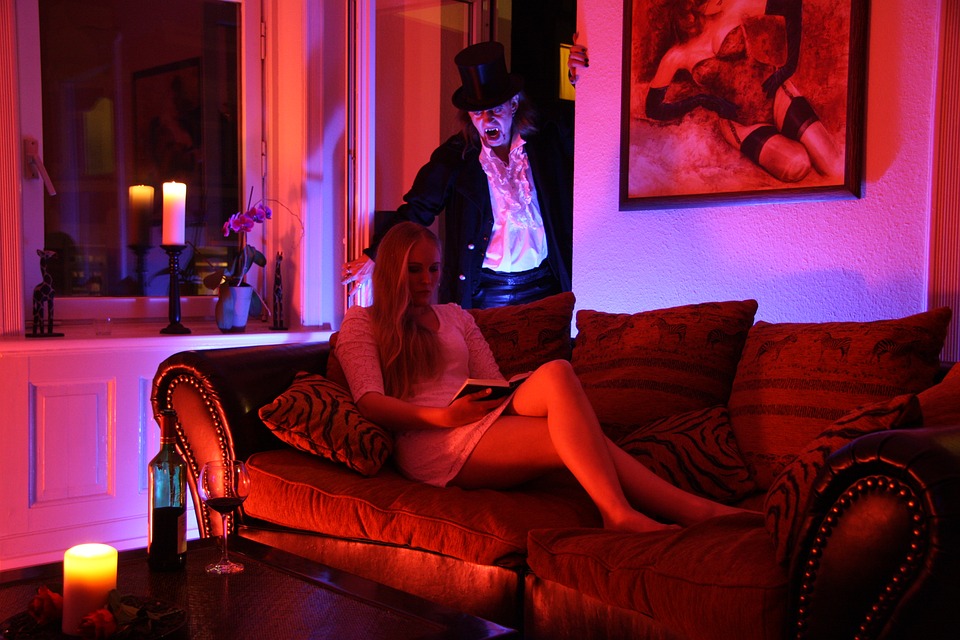 Track Brewing Company presents: The Birds Screening & Brew Tap
Friday 28 October, from 7pm, 5 Sheffield Street
Tap, tap, tap. The Birds are Coming… Head under the arches to Track's brewery beneath Piccadilly station for a free screening of Alfred Hitchcock's masterpiece. Steady your nerves at the bar: the finest craft beer in Manchester awaits.
The Lowry: Halloween Theatre
Sunday 23 October @ 8pm, £8-£12
Time travelling magic duo Morgan and West present an incredible show chock full of jaw-dropping, gasp-eliciting feats of magic. The dashing chaps offer up a plateful of illusion and impossibility, all served with wit, charm and no small amount of panache. Be sure to wear a hat – this show might blow your head off.
Wed 26 October – Sat 29 October @8pm, £10-£12
Multi-award-winning comedy captains Kill the Beast present a new twisted tale inspired by 80s sci-fi, 90's gaming and cracking superhero theme-tunes. Don't Wake The Damp is a non-stop neon rollercoaster of shocks, shadows and shameless wigs. Dare you find out what's waiting in the dark?
Polaris
Sunday 23 October – Monday 31 October @8pm, £10-£12
In a Louisiana swamp, a man disturbed by recent events and too afraid to sleep begins to relive his nightmare. The man stares into the dark sky and through the vapour-soaked trees the pole star, Polaris, winks hideously striving to convey some strange message of the man's ancestral past. Falling under the star's hypnotic spell, he travels through dreams of twisted realities…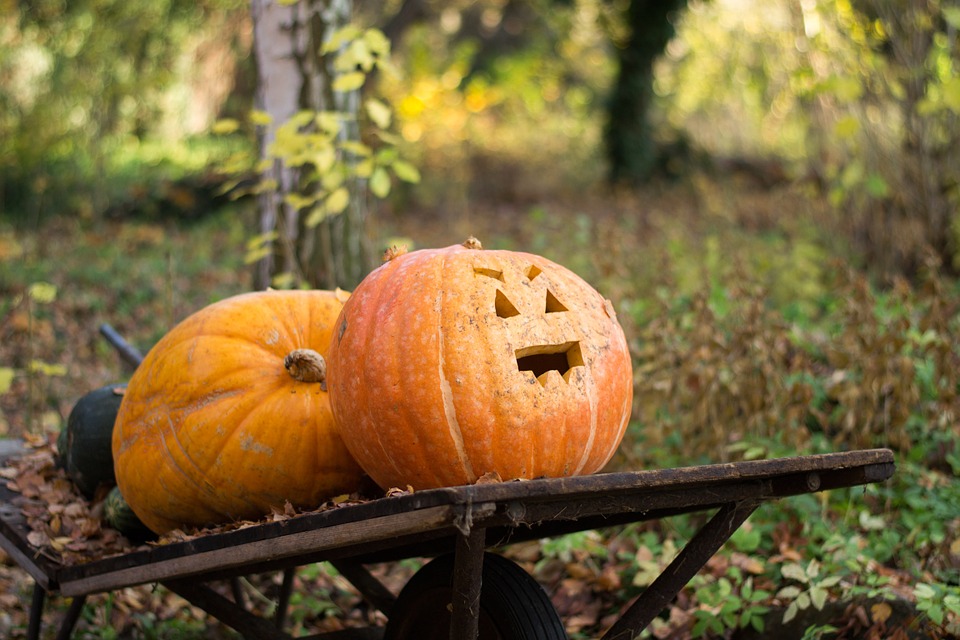 HOME and Film4 present: Film Fear
Friday 28 October – Monday 31 October, HOME
Put a dark mark in your diary for fear, as HOME and Film4 join forces to host their first ever festival of horror. Expect preview screenings, special guests, live music, new shorts and a crypt-full of classics including a glorious Spanish version of the 1931 Dracula and a screening of Nosferatu with live musical score presented by HarmonieBand. There will also be late night action and some shocking surprises, too.
Psycho Live!
Sunday 30 October, 8pm-11pm, £35 (stalls)/£30 (balcony)
The Albert Hall proudly presents a live cinema screening of Alfred Hitchcock's cinematic masterpiece, Psycho, with a terrifying live soundtrack experience by Manchester Camerata. After sell-out performances in London's Roundhouse, Liverpool's Philharmonic Hall and Bristol's Colston Hall, it's Manchester turn to scare everyone witless.
Make a Scene MCR presents: Sing-A-Long Flower-Arrange-Along Little Shop of Horrors
Saturday 12 November, £8
Brace yourselves for a hands-on version of Frank Oz's 1986 classic. With it's do-wop soundtrack, 1950s setting and bloodthirsty B-Movie plot, Little Shop of Horrors is a firm favourite. But watch out! Get ready to sing-a-long and flower-arrange-a-long, with Northern Quarter floral artists FROG Flowers. Until Audrey II gets hungry and all hell breaks loose…
EATING, DRINKING & CLUBBING
The Printworks: Walkabout Halloween Weekender
Friday 28 October – Monday 31 October, Walkabout
Ghouls, guys and gals are invited to Walkabout's Day of The Dead party. Ghoulish goings-on include special menus and drinks offers, face-painting, freebies and prizes for the best fancy dress. Zombie DJs, Matt Munroe and Matt Tighe, will be on the decks playing a mash-up of classic party tracks.
Dive NQ: Day of the Dead Party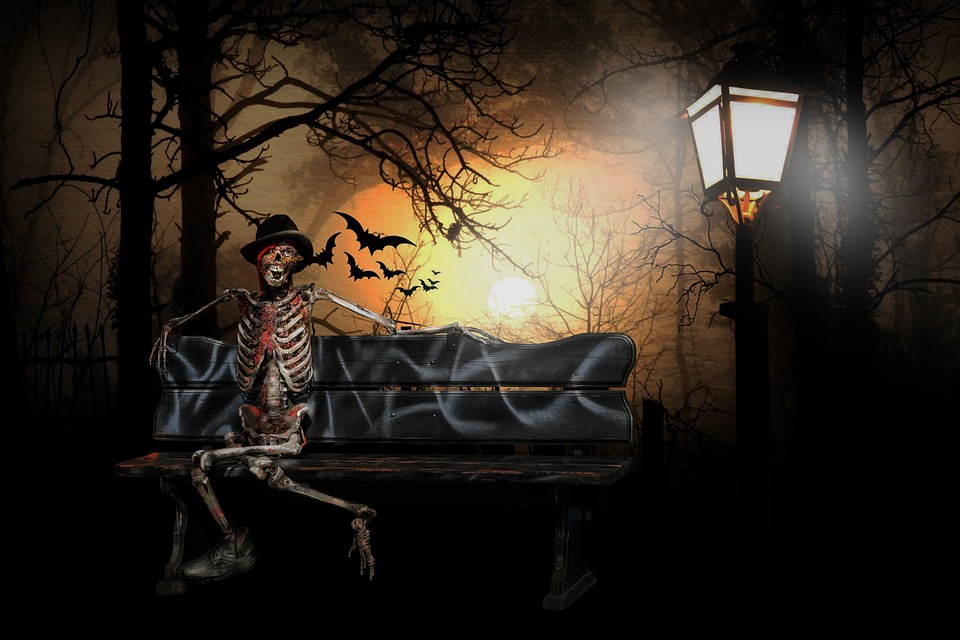 Friday 28 October & Saturday 29 October, 10pm – 5am
Party the weekend away at basement bar and club, Dive NQ, where resident DJs will be playing a monster mash-up of classics, indie, hip-hop & RnB. Dress up to get down. Special cocktails all night.
Ziferblat: Pumpkin Carving Competition
Saturday 29 October – Monday 31 October, 8am-10pm, £3 to enter
Join in Northern Quarter café Ziferblat's pumpkin carving competition to win 10 free hours of coffee and cake time.
Ultimate Power presents: Bat out of Helloween Party 2016
Friday 28 October, 10.30pm-3.30am
The greatest songs ever written, power ballads all night long and the friendliest atmosphere adds up to a legendary Manchester party. Expect the all the greatest songs ever written, maximum Loaf, the best atmosphere in the country and plenty of ghoulish surprises.
Pen & Pencil: Charlie & The Cocktail Factory
Saturday 29 October, 7pm – 2am
Willy Wonka invites party-goers and cocktail guzzlers to The Pen & Pencil for delicious drinks and treats-a-plenty. Resident DJs will be spinning funky house.
The Printworks: Tiger Tiger Full Moon Party
Saturday 29 October, 9pm – 3am
Go Day-Glo with Tiger Tiger for a night of UV madness at the ultimate Full Moon Party. With DJs over three floors, face-painting, beachy cocktails, glow sticks and dancing until dawn.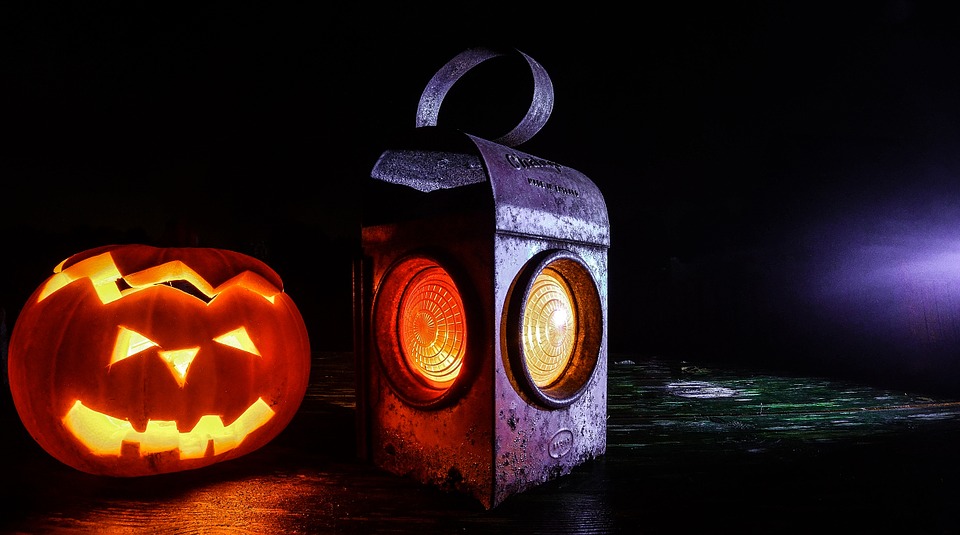 The Oast House: Dead or Alive Party
Saturday 29 October & Sunday 30 October, 8pm until late, Spinningfields
Spiritual Medium, 3pm-7pm, £10 for a 20minute reading
Head to The Oast House, TeePee and courtyard for a Saturday night of dancing and drinking. Dress in your fanciest costumes: those who dare to impress will be rewarded with a free drink. On the Sunday, meet the medium who'll tell your fortune…
One Tree Producing presents: Day of the Dead
Saturday 29 October, 7pm – 3am, Islington Mill
A celebration of the lives of our nearest and dearest who have sadly past. Dress up and head down for a unforgettable night of music, dance and theatricals. With fresh food by Stomping Grounds and Drymbago – Live: a 10 piece afro-tropical-funk band from the depths of Snowdonia. Music for the soul and for the feet.
Saturday 29 October, 10pm-5am, Hidden
Manchester's underground nightclub, voted Number 1 in the city, is set for a Halloween party to raise the roof. With: Rhadoo (a:rpia:r / Sunrise), Edward (Giegling), Anton Fitz, Martin Loose Cuts, Hidden DJs + more.
The Printworks: Hard Rock Café Little Monsters Ball
Sunday 30 October
Don your best fabulous fancy dress to enjoy a Halloween themed breakfast, face painting and lots of ghoulish games
The Printworks: 50% OFF at Busaba
Monday 31 October, from 12pm
Thai restaurant Busaba, famous for its best-selling, mind-blowing calamari, hosts a Halloween themed Half Moon-Day: 50% off food all day long and spooky shenanigans on the side.
Visit HalloweenMCR to see all listings and information.