Who would have thought that board sports and high-fashion could mix so well? Selfridges of course!
Throughout March and April at Selfridges Manchester Exchange, you can view and buy a beautifully designed board from Christian Louboutin, Billionaire Boys Club, Kenzo, Phillip Lim and Stella McCartney to name a few! They have been created with Board Games, who will take up residence in the store for six weeks, bringing the energy of the street and sea to Manchester.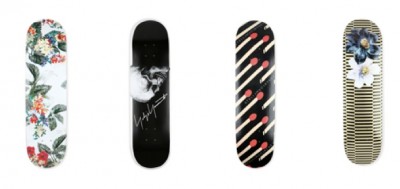 L-R Phillip Lim, Yohji Yamamoto, Stella McCartney and Dries Von Noten
In addition to the boards, there will be a range of sweats, t-shirts, backpacks and trainers to compliment the boards which are a world wide exclusive! Some highlights from the fashion range include Stella McCartney's iconic Falabella backpack, made exclusively for the project in neoprene; a collection of Jaded skate sweatshirts made exclusively for Selfridges and a surf-inpired swimwear collection created by Clover Canyon.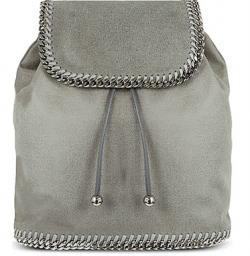 Stella McCartney Falabella Backpack, £755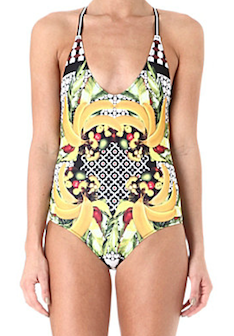 Clover Canyon, Banana Scarf one-piece, £210 
Selfridges will also have their own range of sweatshirts, as well as a selection of accessories and beauty products, available throughout the event.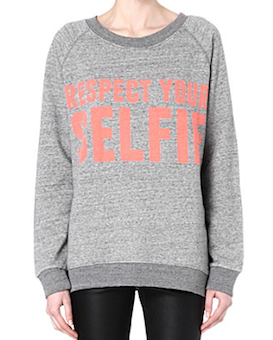 Selfridges Sweatshirt, £95
Selfridges Buying Director, Sebastian Manes said,
"Surf and skate have become essential and consistent Spring/Summer reference points. With Board Games, we have worked to harness board sports' unmistakable influence on fashion, lifestyle and culture. The scheme will offer a spectrum of the most extraordinary products across every department and be animated by an authentic new skate environment for London that's open for everyone to enjoy."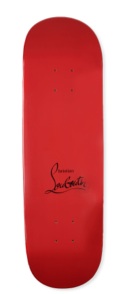 Christian Louboutin 
All the boards are available now and priced at £75, a small price to pay for the trendiest board in town!
By Emily Parker