My Bag Most Wanted AW Collection
August 21, 2016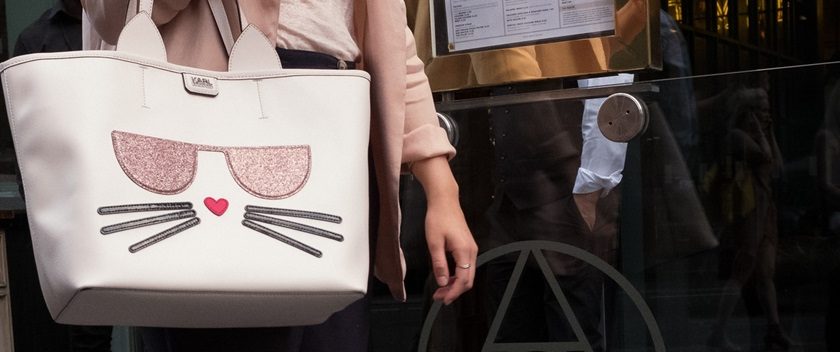 Handbags and cocktails, what better combination for a Thursday evening in Manchester city centre for the My Bag Most Wanted event at the Alchemist. STYLE etc. were invited to review the upcoming AW collection and learn to mix our own cocktails (which proved harder than it looks).
Arriving at the event, the bar had split off a small section exclusively for guests and we were enthusiastically greeted by our friendly hosts from the Hut Group My Bag Team. Canapes were provided to nibble on as we surveyed the new collection of designer bags which were placed along several tables.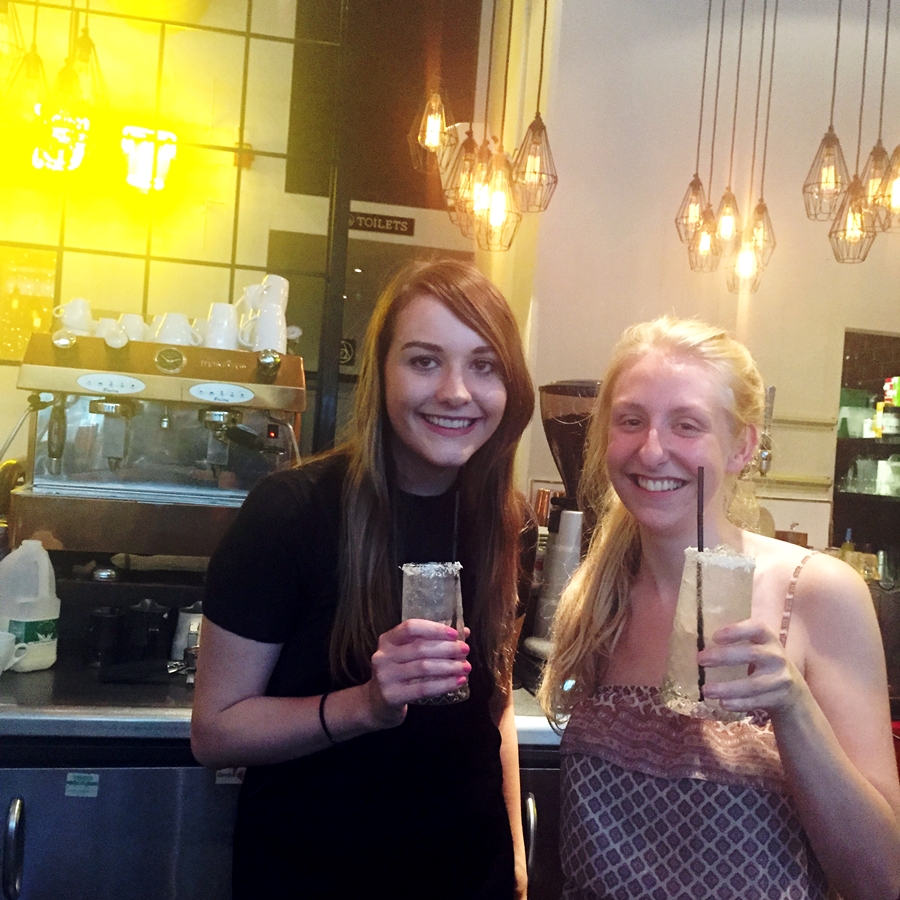 In groups of two, attendees were invited behind the bar of the Alchemist to create a drink of their choice, using the impressive selection of ingredients and methods on offer. After watching the bloggers before make a potion like Gin based cocktail, which produced smoke upon presentation, we eagerly anticipated our attempt. After a few failed attempts at pouring to measure (mostly on my own part) our cocktails ended up semi-presentable, we both opted for the Malibu based Bounty.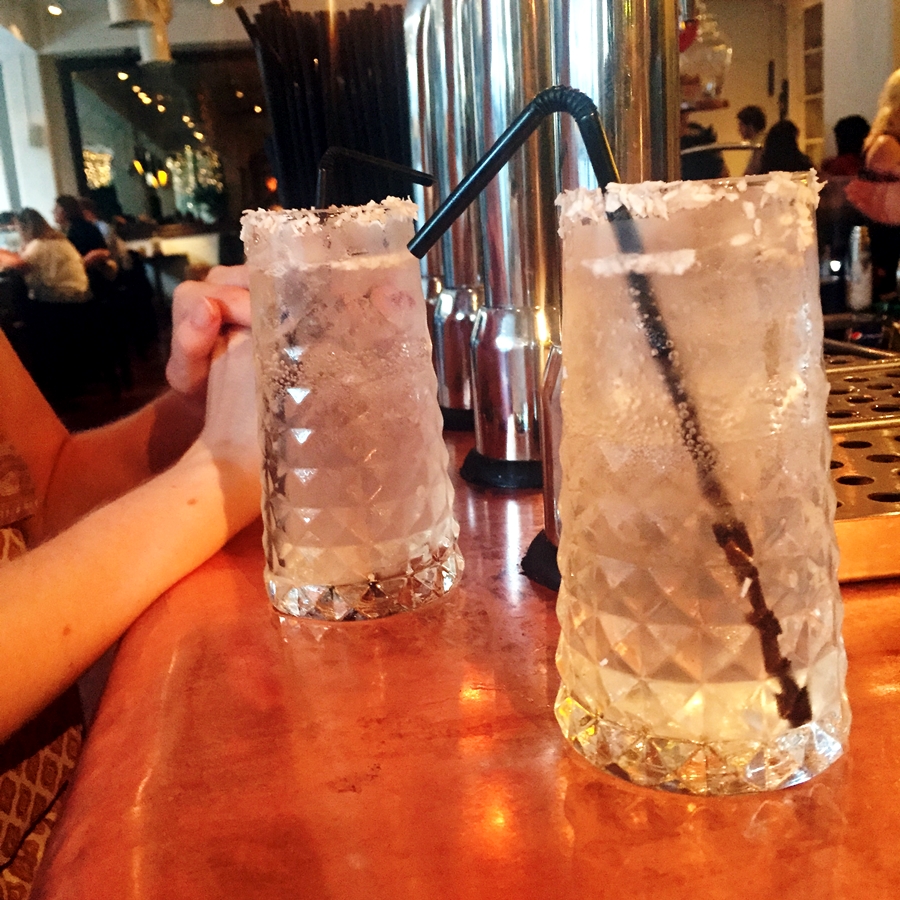 Key hero styles were chosen for display, all in an accommodating burgundy and pale pink colour scheme to create a visually appeasing merchandised display. Styles were picked from the online stores best brands including Aspinal of London, Cambridge Satchel, Diane Von Furstenberg, Lulu Guinness and more.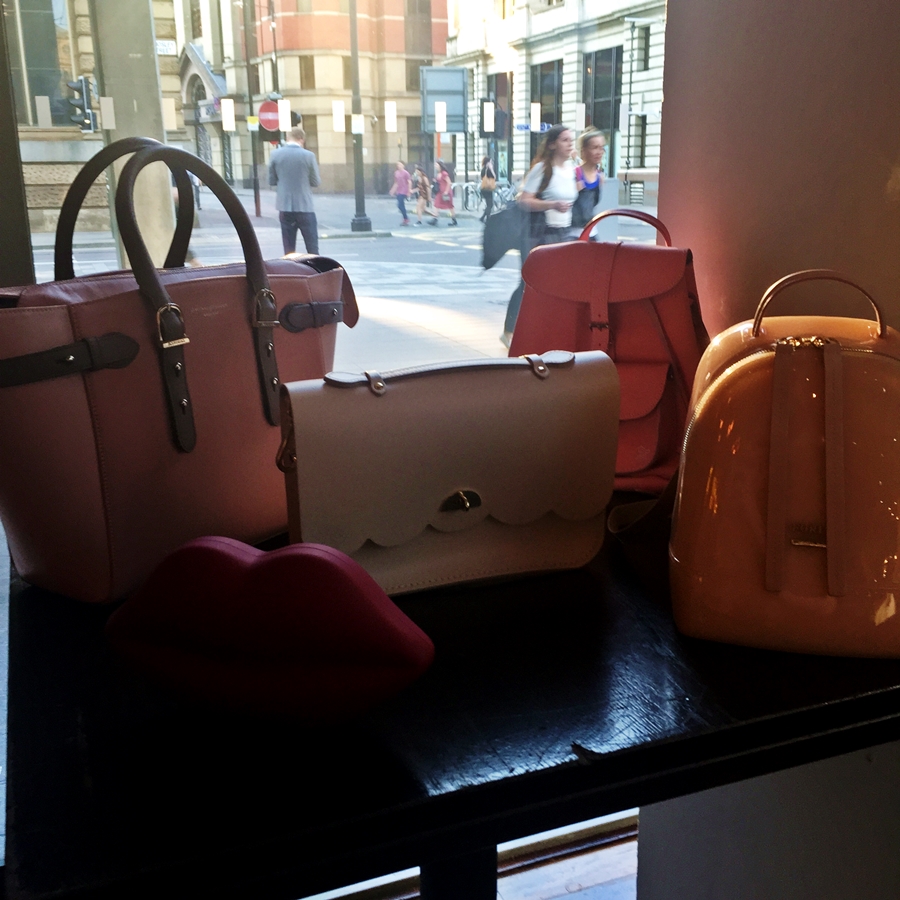 Our team picked out our favourite pieces from the new collections to review: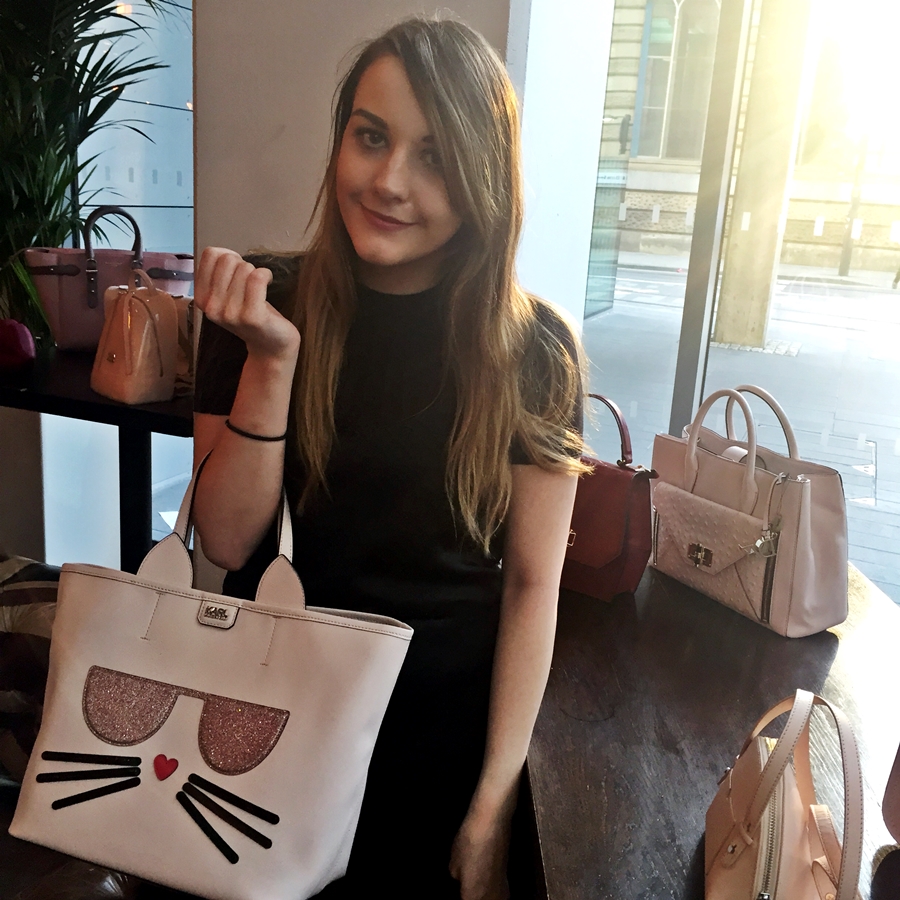 Karl Lagerfeld K/Kocktail Choupette Shopper Bag – Sea Shell
Taking inspiration from the iconic fashion maverick Karl Lagerfeld's famous pet, this Choupette Shopper takes on classic Tote structure with a playful interpretation of a cat design. Chic yet fun, this Shopper is large in size to accommodate essentials and features a glittery sunglasses, nose and whisker design, complete with cat ears. As high fashion adorers and cat lovers in kin, we adored this style and added it to our lust have list.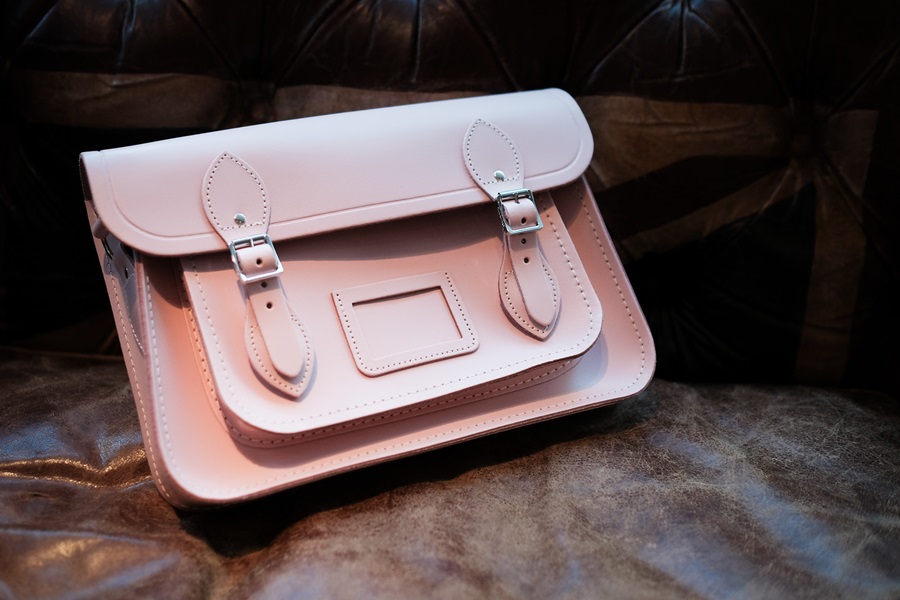 Cambridge Satchel  Magnetic Close Satchel – Dusky Rose
What the Cambridge Satchel company does best is uniformed high quality structure that remains recognisable to the well versed fashionista. This classic Satchel follows suit with the typical design, yet offers a covetable Dusky Rose hue for the new season. With rose tones a common theme for the new season, this piece is a clear winner for injecting colour to your look and bringing pastels into autumn/winter.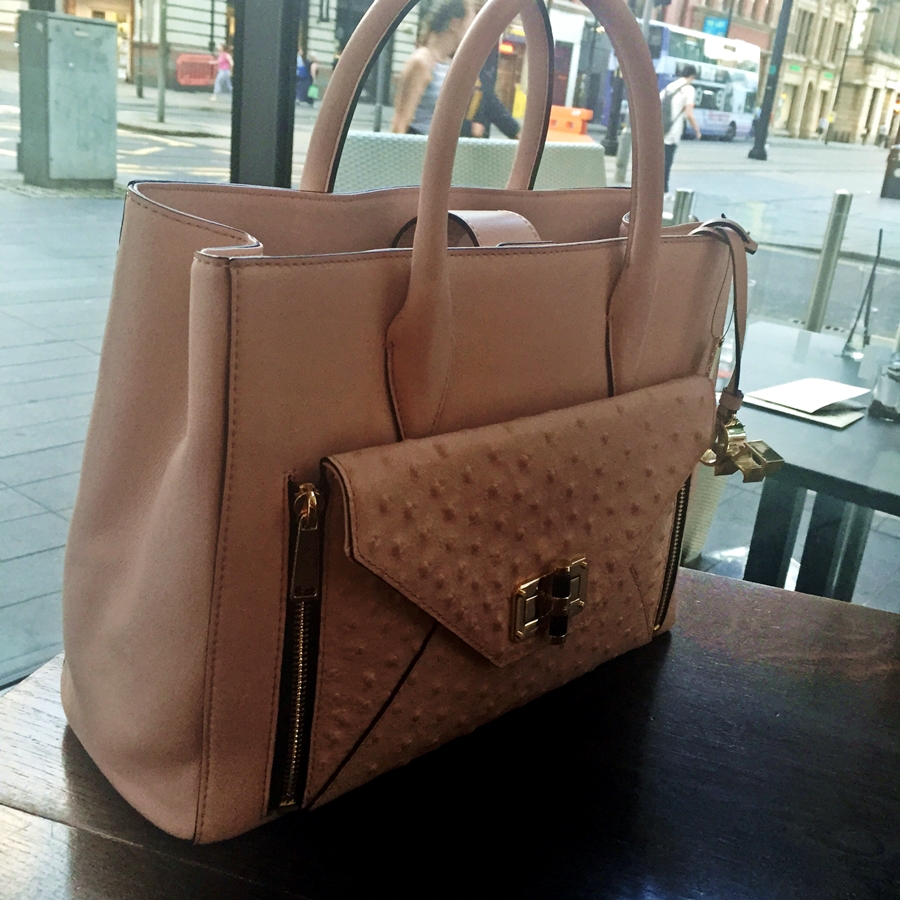 Diane Von Furstenberg Gallery Secret Agent Tote Bag- Blossom
Diane Von Furstenberg is a favourite designer of this editor, providing city slick looks with signature features and successfully mixing texture.  This bag perfectly captures classic DVF, adding a front textured envelope pouch and zipped sides for an edgy yet feminine result. Two top carry handles and a good size ensure ideal girl-about-town style, perfect for going from office to out afterwards.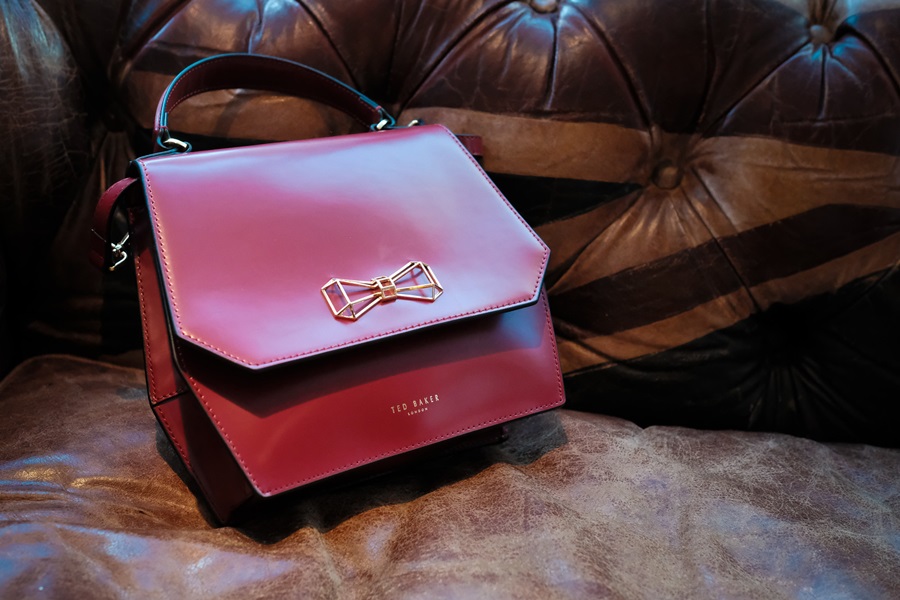 Made in the template of Ted Baker's new season design, this Gerri Bag features the metal frame bow which is repeated throughout other styles by the brand for a collective range of accessories. Rigid in design, this piece is made of a thick leather for a disciplined finish. We love the hexagon shape to this design, with a cute top handle and long shoulder strap to offer a elevated accessory to upgrade your look for autumn/winter.
Visit My Bag online to see the full collection of accessories and bags. 
Images our own / credit to the Finch