Every wardrobe will own at least one at some stage, making the t-shirt the ultimate staple piece for collections of all shapes and sizes. But just what makes a worthy investment and how much should you spend? STYLE etc gets to work to evaluate the best and worst t-shirt styles you can buy from high street to high end.
The Perfect Fit
The fundamental purpose of the t-shirt is to accessible and simple, that one piece you throw on with minimal planning. Getting the fit right is crucial to achieving your desired look so the first step is to stick to your body shape and aims.
Do you prefer oversized and loose or stretch-fit and tight? These questions should be answered before you venture off to your shopping spree. Lightly pull on tops to see how much give is in them and always assess the chest width to hip width ratio to get an idea of how it will sit on your body. Pear shapes will favour more forgiving, wider shirts whilst athletic or petite shapes may opt for something more slimline with a smaller chest.
High street stores will all vary on fit so don't be put off if you have to go down or up a size here and there, forget the number in the label it's all in the fit and shape. Also decide whether you prefer crew neck or v neck as both styles can flatter in different ways.
Additionally check the length on the model if you don't get chance to try your t-shirt on in real life before buying. Most sites will state the models height, so seeing where it sits on her frame will give good indication in comparison to your own figure. Online shopping can be deceiving until you see a product in reality, many of times what looks like a long shirt turns out to be cropped due to badly edited perspective online.
The Light Test
The biggest irk our team has when shopping for t-shirts is finding one with the right denseness of fabric. No-one wants to end up glancing in the mirror midway through the day to realise their top has gone see through in the daylight.
The issue with many cheap t-shirts is some brands may scrimp on fabric, leaving more chance of transparent tops and less to the imagination when you wear. See through t-shirts tend to be common amongst the high street, with Primark a particularly bad offender for offering sheer tops from paper thin fabrics.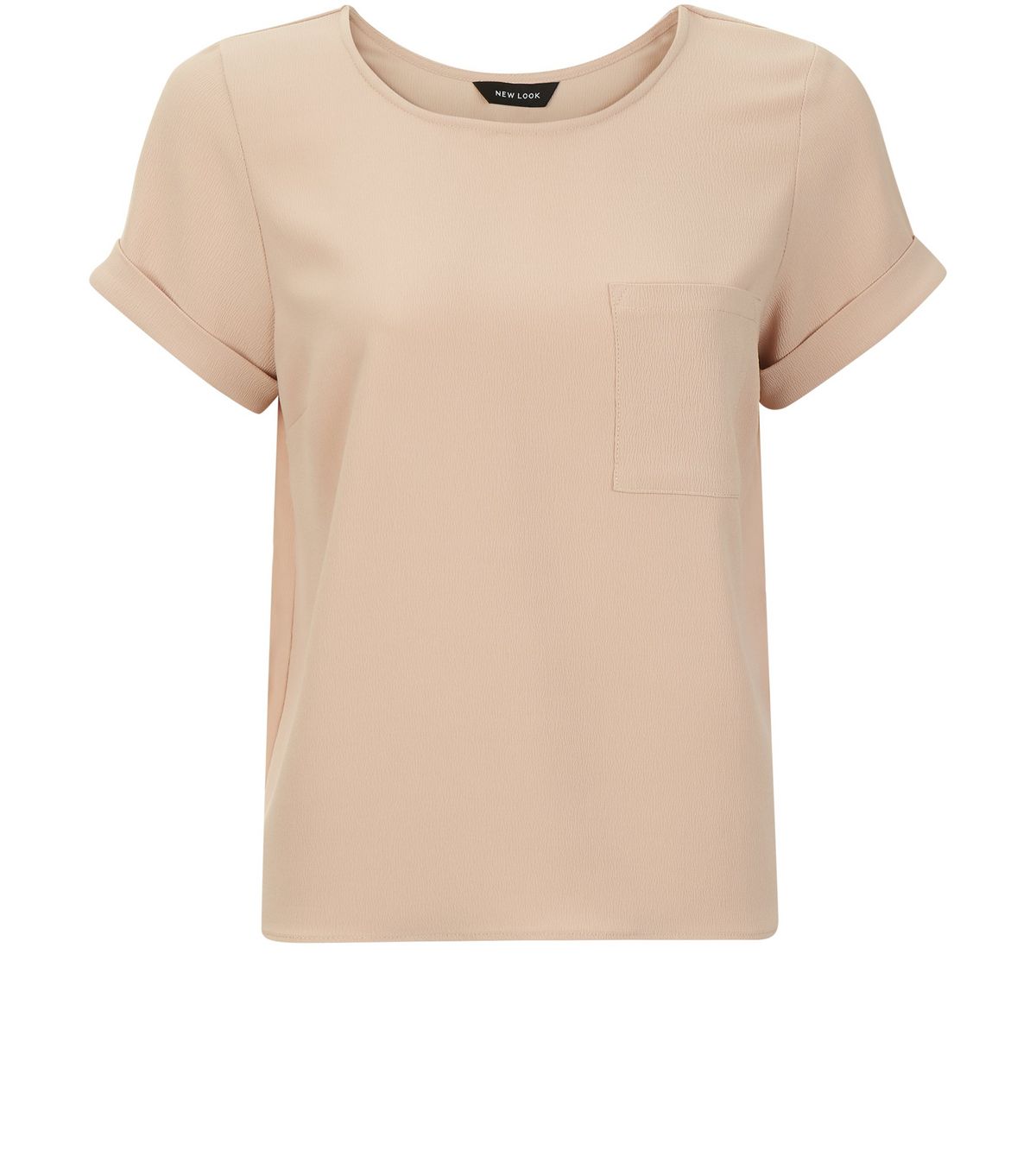 We advise trying the light test when shopping in store, hold the top up to the light and put your hand between the layers. If you can see your nail polish colour through the material there's high chance your bra and skin may be visible too during wear.
Online shopping offers less visibility on this issue (pardon the pun) with clever editing making it harder to see the consistency of materials. Try watching the catwalk videos if available to get a better idea of how the fabric moves, does it appear light and floaty? Odds are it may be thinner if so.
White T shirts
White t-shirts are easily the trickiest to shop for, for a multitude of reasons. A big concern is the aforementioned sheerness, which is harder to mask on white t-shirts.
If you are ever to invest more in a particular t-shirt style then we advise doing so for white tops. Thicker threads and better composition, usually offered by more high end brands, can assure your underwear stays hidden no matter how bold your choice of bra.
Opting for quality over quantity also allows for longevity. Shopping cheaper t-shirts can bring worry over how well they will wash, with white t-shirts in particular being at risk of losing brightness or wearing thin. Always read the label of your shirt no matter the price to ensure you are caring for it as instructed.
Slogan T Shirts
Another decision to make when shopping for tops is whether to go basic or bold. Slogan Tees are everywhere at the moment and bloggers are setting perfect example by showing how to wear them in more chic and interesting ways.
Getting the messaging right is key to working a slogan tee, beware of brandishing political or controversial views if you're not fully committed to the cause. Recent runway shows and high street copies have show an increase in positive feminist statements (which we're all for naturally), with slogans ranging from basic 'Feminist' typeface to more tongue in cheek offerings.
Standard band t-shirts have been popular for a good few years across mainstream fashion but we always advise opting for shirts of bands you at least know or enjoy as to not have the embarrassing moment when a true fan quizzes you on your favourite album or song.
Designer Appeal
It's not a new angle for designers to get a classic t-shirt thrown into their shows, but what does stay interesting is the reinvention they aim for each season. Moschino are king of the statement t-shirt, using designs to convey their post-modern consumerist slogans to the masses.
Gucci have a range of iconic t-shirts which depict the brands signature logo and use of colour, some styles which have been seen countless times across Instagram in recent months.
For classic brand aesthetic Calvin Klein and Levi's are leaders in simplistic logo design across their t-shirts. Such signature branding leaves timeless appeal which means opting for one of these shirts is a safe bet for seasonless style.
What T Shirt styles will you be wearing this season? Let us know in the comments and click Fashion for more style features.