Designer Spotlight: Vivienne Westwood
August 26, 2016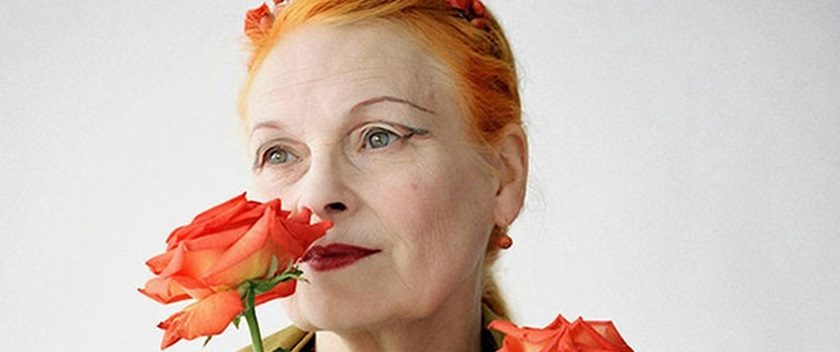 Innovative and daring, Vivienne Westwood has carved a long and ambitious career in her 40 years in the industry. Illustrious amongst even the renowned names in fashion, the designer has gone from strength to strength with her original designs, becoming a chameleon of reinvention to stay current with the masses.
Westwood's influences are key to her designs, showing clear messages of her eco-friendly beliefs and personal passions. Looking to make a change, it is clear the designer has always spoken out, right from her post-punk revolution days to the evolution which has since ensued.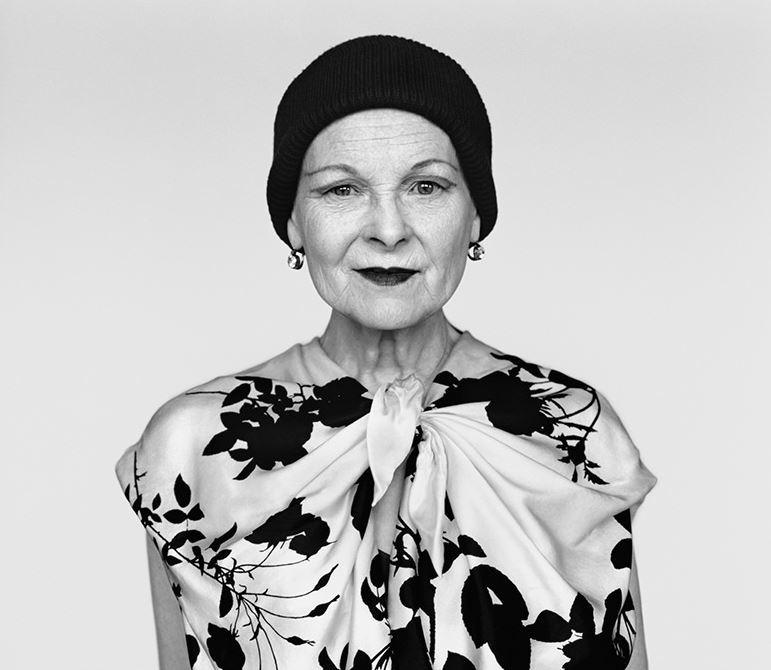 Gender additionally plays a key theme throughout her brand catwalks, as she explores blurring lines and reviving androgyny. Westwood has famously caused controversy with bold statements which go against the grain, which have only seemed to add to her acclaim as a true style rule-breaker and influencer.
With the title Dame to her cabinet, Vivienne Westwood is recognised for her fashion an ecological achievements, aiming to make an impact on the world she lives in for reasons she believes in. Alongside her husband and co-designer Andreas Kronthaler, Vivienne Westwood has elevated her brand to global status, making her signature Orb design an instant beacon of Britishness wherever it is found.
In ode to the designer we have picked our favourite pieces from the new collection: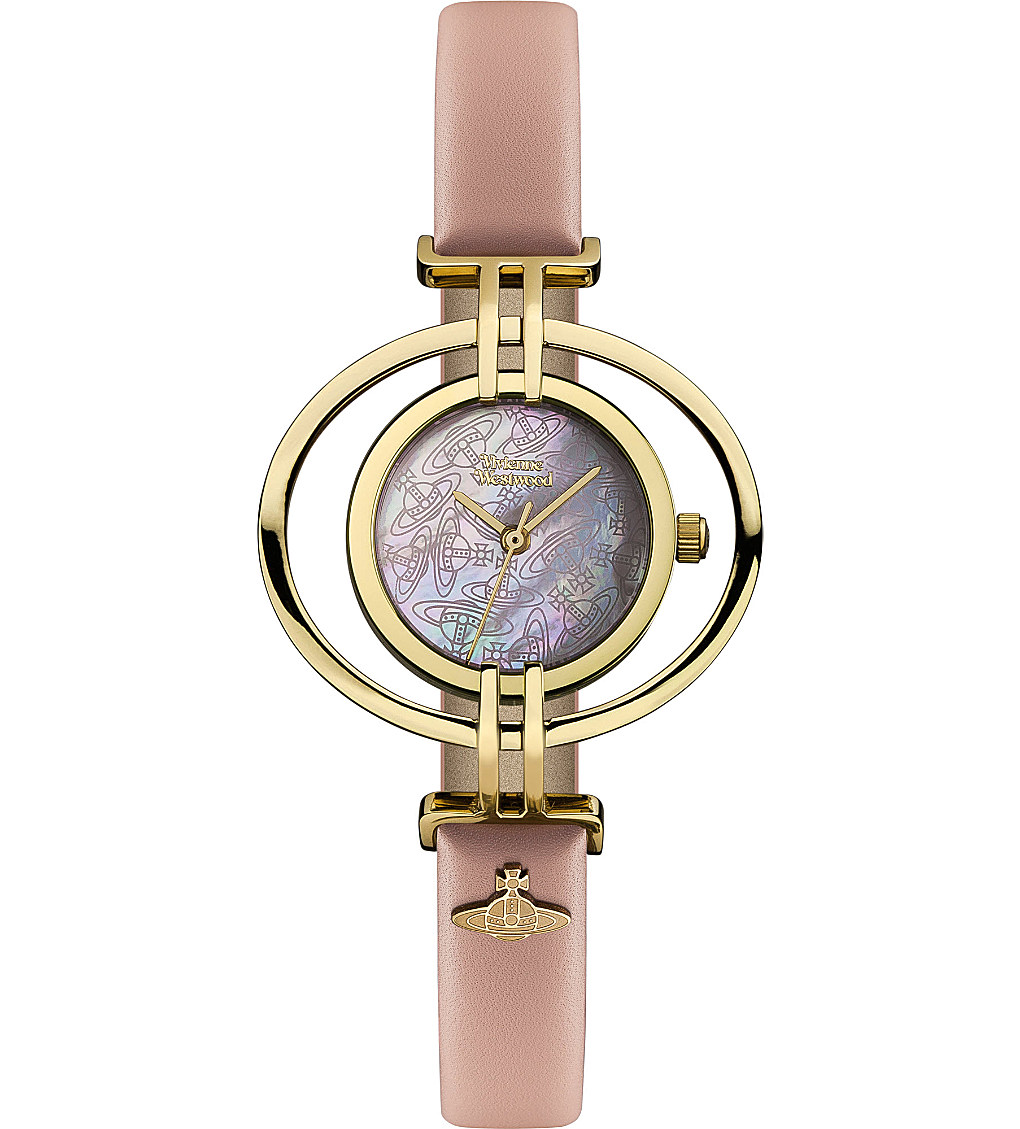 Gold Plated and Leather Oval Watch – Selfridges
The structure to this piece makes it instantly noticeable for lovers of ornate accessories. Classy in colour choice, the pale pink strap adds elegance, complementing the delicacy of the Gold Plated face. The orb print facing and gold plated hardware allow this piece to identify with Vivienne Westwood's consumer for a covetable timepiece.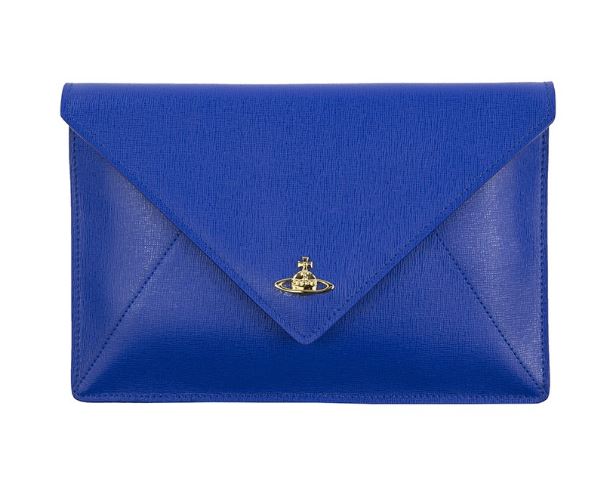 Bluette Envelope Clutch Bag – Country Attire
Injecting a shocking blue hue to this style adds boldness to your look whilst not detracting from the high end result. A classic fold clutch, this bag fits the basics in and is beautifully finished in a structured leather. Attention to detail makes this classic Westwood with signature orb print lining and the expected Gold tonal Orb to the front.
Orb Jacquard Scarf – Vivienne Westwood store
Blending brights and pastels in a superior manner, this Orb Jacquard Scarf offers a Red Brick, Cream and Grey mix to strike balance. Texture is offered to allow further complexity in this design, with a thick fray finish to the hem allowing interesting composition.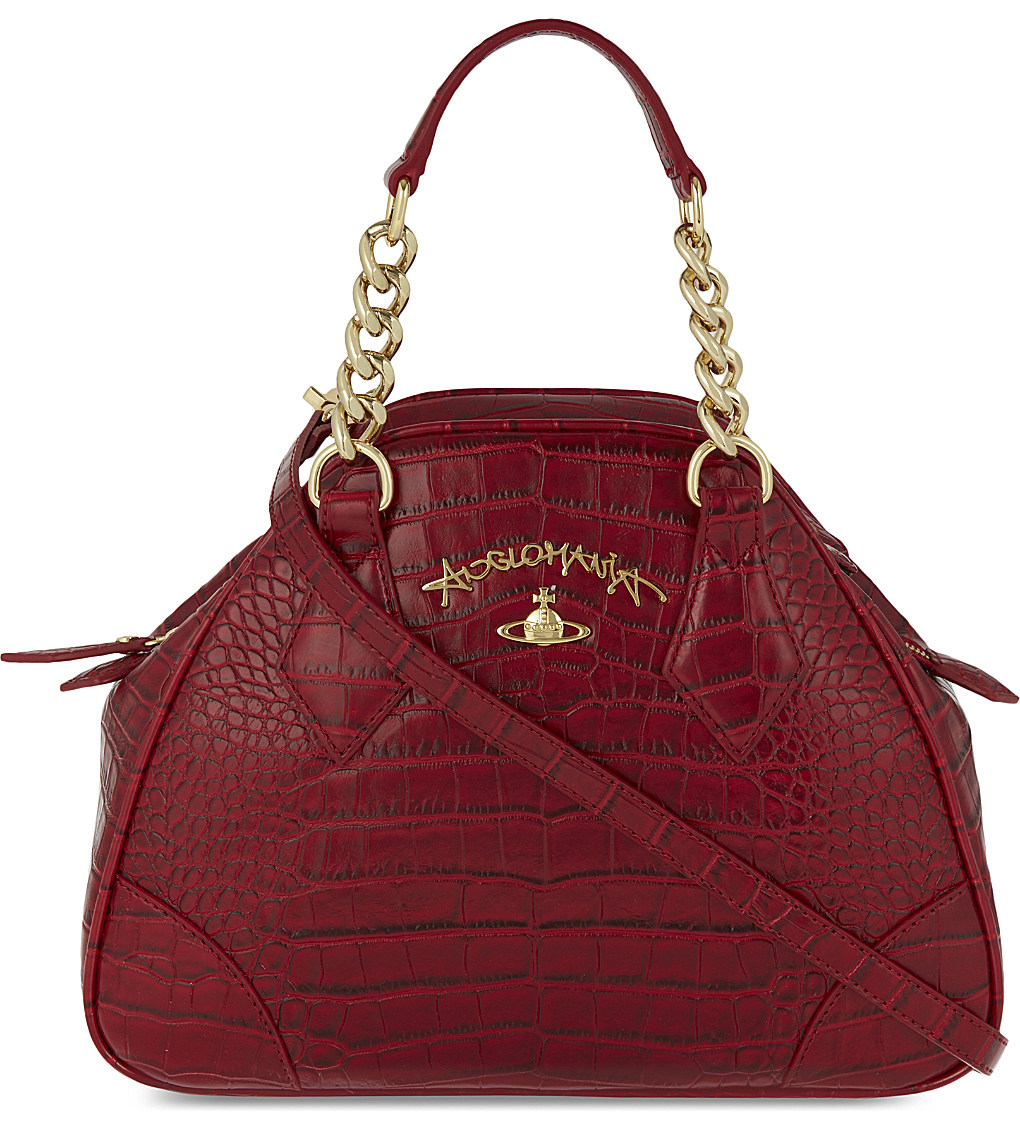 Dorset Yasmin Croc Tote – Selfridges
This shape is a staple of Westwood, rounded to the edges to allow extra space in the bottom. The silhouette is clean and effective, finished with a patent crocodile textured leather for elevated style. The Red version makes further noise for your look as the shade darken to frame the crocodile patches, making this piece ageless.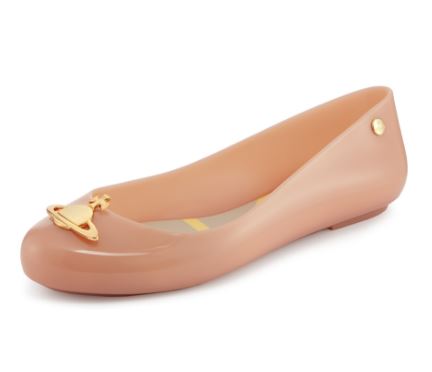 Satorially sound, these Space Love Orb shoes are the fruits of a collaboration with footwear label Melissa. Blending the standard Melissa cushioned sole and flexible nature with Westwood's signature prints and sign-off, this pair brandishes the Gold Tonal Orb proudly as a comfy yet stylish ballet pump choice.