Clarins Rosewood 4 Colour Eye Palette Review
August 6, 2016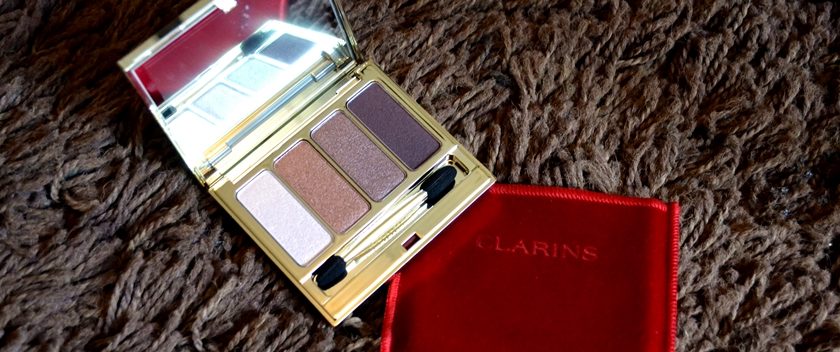 The perils of purchasing a shadow palette can be in the convenience of use, it can be tricky to cart around 24 piece palette no matter how handy it may be, which is why Clarins Rosewood 4 Colour Eye Palette's offer the ideal solution to updating or changing your look on the go.
We were offered the chance to sample the latest of the 4 Colour Palettes so decided to review the Rosewood hues.  Surveying the packaging of the Rosewood 4 Colour Eye Palette, it is clear high quality is provided in the outer casing.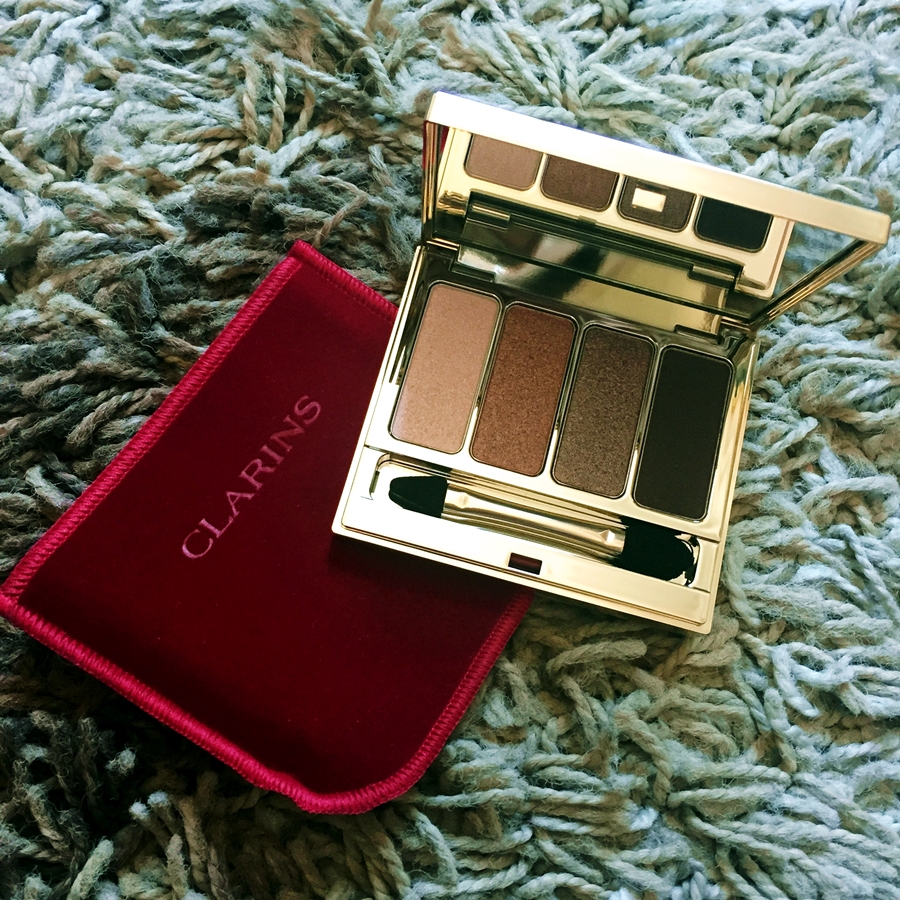 The main case comes in an exquisitely soft velvet pouch, further protecting this piece and adding high end appeal to the overall aesthetic. The case itself is composed of a mirror-like outer with handy mirror to the interior, perfect for topping up your look on the go.
The hues on offer in the Rosewood Palette are numbered 1 to 4, consisting of a pale pink, dark blush, neutral violet, and dusky midnight. What is appealing about this set is the versatility to take a look from day to night in just a few simple strokes.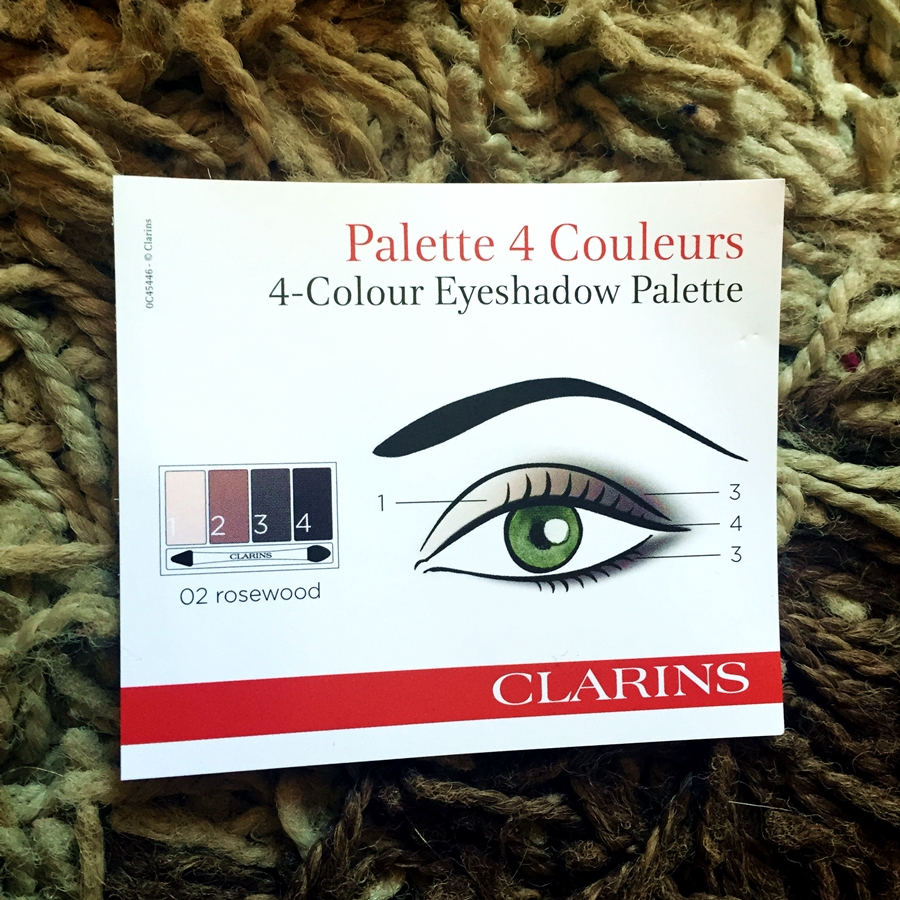 Offering light to dark hues enables mixing and matching, with the kit showing how to create two looks on a useful car insert. We decided to trial one look for ourselves, featuring the easy how-to steps for you to recreate the look at home.
How to get a Rosewood Shadowed Day Eye 

Step 1
Apply the palest pink hue, Shade 1, to the inner lid, brushing along with the wand provided. You may want to double up on shadow depending on how pale or dark your skin tone, paler skin tones may need a thicker coat to stand out.
Step 2
Take the dark blush, Shade 2, and brush along the outer lid meeting in the middle where the paler hue ends. Brush lightly along the underneath of the lower lid just at the edges for further definition.
Step 3
Take the darkest hue, Shade 4, and use the smallest edge of the wand to line the edge of the eyes, in a smudged eyeliner manner to achieve full definition.
Step 4
Apply any accommodating make up to finish, we recommend liquid eyeliner to frame and bold mascara to give stand out lashes.
Repeat on second eye and you're ready to go.
See Beauty for more reviews and inspiration. See the full Clarins collection online.