In the technological revolution of our current times it seems not just our devices are getting smaller, at least not judging by the latest catwalk influx of tiny handbags adorning the arms of trendsetting models.
The idea of condensing your essentials to the bare minimum is certainly appealing, especially for those of us who seem it necessary to bag everything bar the kitchen sink for a general commute (guilty).
The new seasons of mini-bags befit the party girl, the efficient worker and the minimalist accordingly. Simply pack a phone, lipstick and strategic card wallet and you're good to go (worry about excessively bulky keys later).
If this trend sounds right up your street we've rounded up some of our favourite, must-have mini-bags to develop your collection and cater to those wash-and-go occasions where you really do just need the basics.
Black Aigner Bag – Peter Hahn £419.00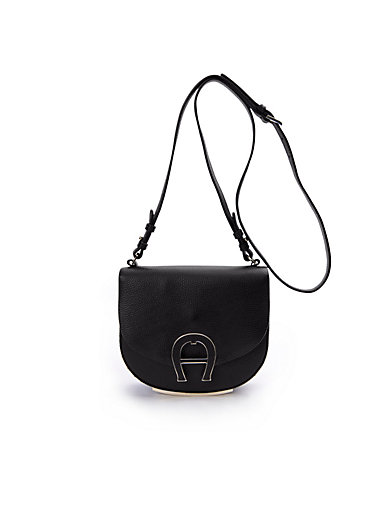 Crafted from Grained Napa Leather, this Aigner bag depicts simplistic tastes, complete with brand signature horseshoe 'A' shaped buckle.
Drew Nano Saddle Cross-Body Bag – Chloe @ Selfridges £750.00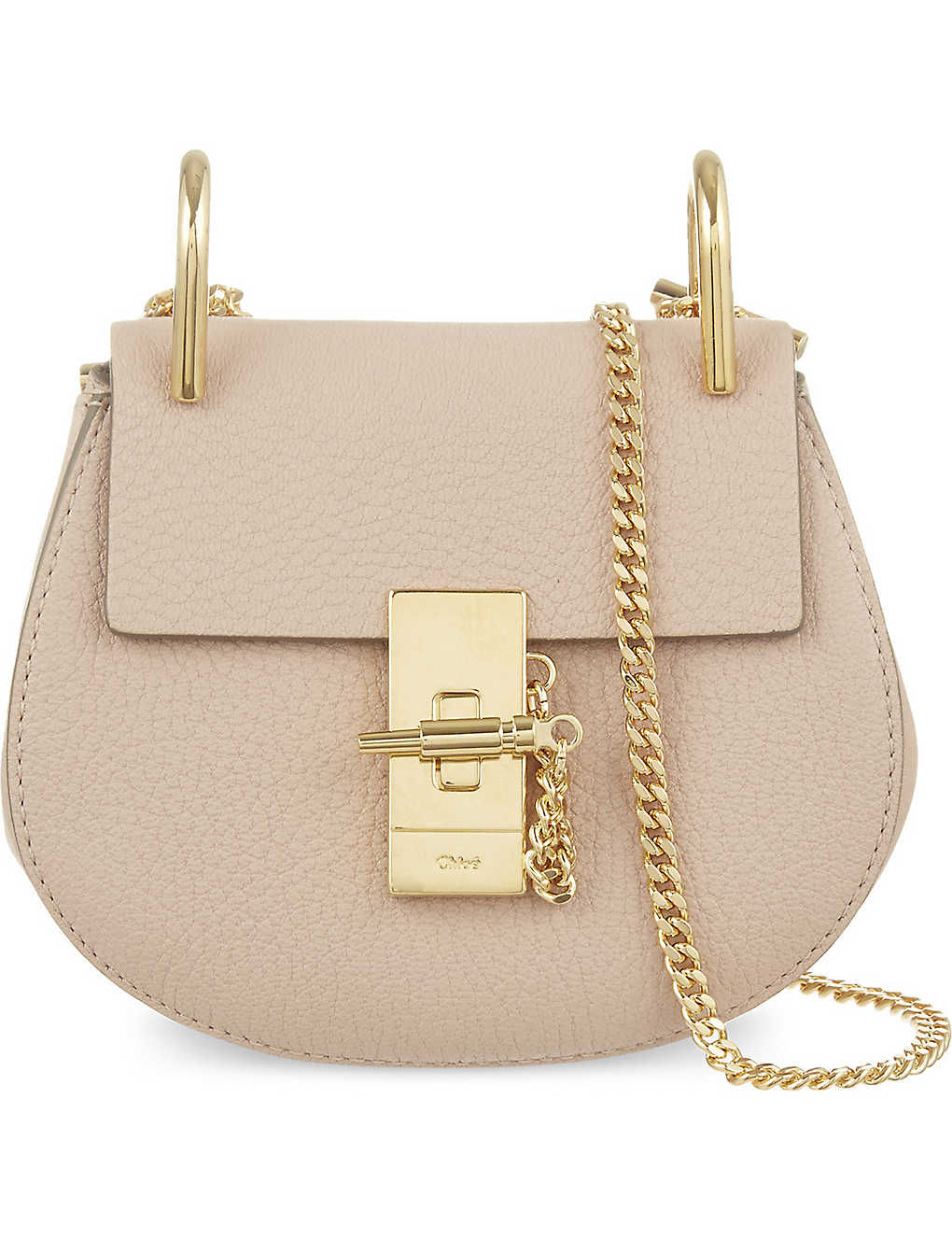 Popular amongst fashion influencers, this Drew bag by Chloe epitomises the phrase small things in good packages. Luxury leather composition is accented with gold tonal hardware and a sturdy chain strap for good measure.
GG Marmont Mini Quilted Shoulder Bag – Gucci @ Harvey Nichols
Coveted by bloggers far and wide, Gucci bags are having something of a moment at present. This black and white GG Marmont style is no exception to adoration with luxe black and white quilting complete with gold tonal hardware.
Small Lottie Bag in Iridescent Lizard – Aspinal of London £450
Mermaid goes high end with this party perfect iridescent Lottie Bag. Tiny and compact, this piece is cleverly constructed with three inner areas to keep your items divided in minimal space.
Mini Lily Bag in Oxblood – Mulberry @ House of Fraser £395.00
A Mulberry makes a truly timeless addition to any collection and this Mini Lily bag is no exception. Miniscule in size this piece ensures you carry only what matters most in effortless chic style of course.
 Vintage Tiny Satchel – Cambridge Satchel £60.00
A satchel you're sure not to lose things in, this Cambridge bag offers secure stud closure in the brands signature thick yet beautifully constructed leather. Longevity is delivered in this delightfully cute design.
Chania Mini Grain Crossbody Bag in Baby Pink – Ted Baker @ Country Attire £99.95
Baby Pink is given an even girlier charm with Rose Gold hued hardware in this Chania Mini Ted Baker Bag. Square shaped and easy to manoeuvre, this piece is a perfect staple for including Spring's pink hues to the forefront of your look.
Alice Small Handbag – Pickett £1,395.00
This Alice bag makes for statement style with it's delightful offering of bright hued variations. Our favourite was this Navy choice, complete with cute rounded handle and bobbled texture detail.
Covet more fashion at STYLEetc.